Tube Removal Tools
Tube Removal tools are used to remove a tube from a boiler or chiller vessel.
Contipull - Pulling Systems
• Hydraulic tube pulling systems
• Light in weight higher mobility
• Small foot print suitable for confined areas
• Higher productivity
• Low maintenance
• Silent in operation easy on operatorÔ€™s ears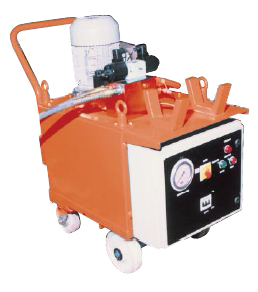 TR-68 Internal Tube Cutter
It is designed to cut thick tubes. The clutch mechanism and bevel spring housed in the cutter body provides self feed positive cutting force. This eliminates operator fatigue. This design also increases the life of the cutter blade. Piloting steel balls cover the range of tube I.D. and offer easy replacement and regrinding of tool bit. Depth of cut can also be adjusted.