HYDRAULIC CYLINDERS / JACKS - 700 BAR
TCS Series Compact Profile Cylinders
1. Best Solution where Minimal Stroke is required.
2. Base Mounting Holes For Easy Figuring



3. Bronze Brazing on Stop Ring and Base of Plunger



4. Comes with Handle in Some Models


TGP Series Threaded Ram Jacks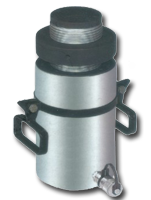 1. Threaded Ram with Safety Lock Nut.
2. Single Acting and Single Return.



3. Applications requiring sustained load holding



4. Provided With Carrying Handles in Some Models


TSM Series Flat Jacks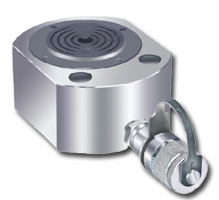 1. Flat Design Allows Operation in Close tight Spaces
2. Single Acting and Spring Return



3. Grooved, Hardened Piston Absorbs Full Force



4. Provided With Carrying Handles in Some Models


TCH Series Hollow Ram Jacks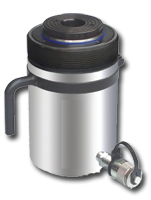 1. Hollow Plunger design.
2. Best suitable for pull and Push operation.



3. Collar threads design to absorb full force



4. Enhanced side loading capacity.


HYDRAULIC CYLINDERS / JACKS - 700 BAR
TDT Series Double Acting Threaded Ram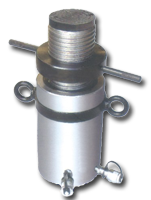 1. Sustained Load Holding with Lock Nut.
2. Fast and complete Ram Retraction.



3. Jack can be pulled back with Ram Fixed, in Horizontal Sequential pushing




TDP Series General Purpose Double Acting Plain Ram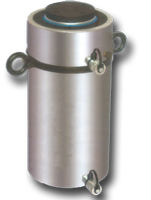 1. Oil Return
2. Used for lifting, positioning, Horizontal or Vertical Application



3. Used in Heavy Fabrication, Ship Building and Construction Industries




TDH Series Hollow Ram Double Acting Oil Return
1. Use as Hydraulic Pullers with Mechanical Accessories for removing assembling Bearing Bushes, Pins, Cylinder Liners, Pulling tubes of Heat Exchangers, Gears & Flanges of Machinery.
2. As bar / Pre-Stressing Jacks in construction sites.